Powersports Business - February 21, 2023
Can-Am unveils new mid-cc ATV models
BRP has revealed its all-new mid-cc Can-Am Outlander ATV recreational and utility models. Can-Am ATVs have always helped riders get ...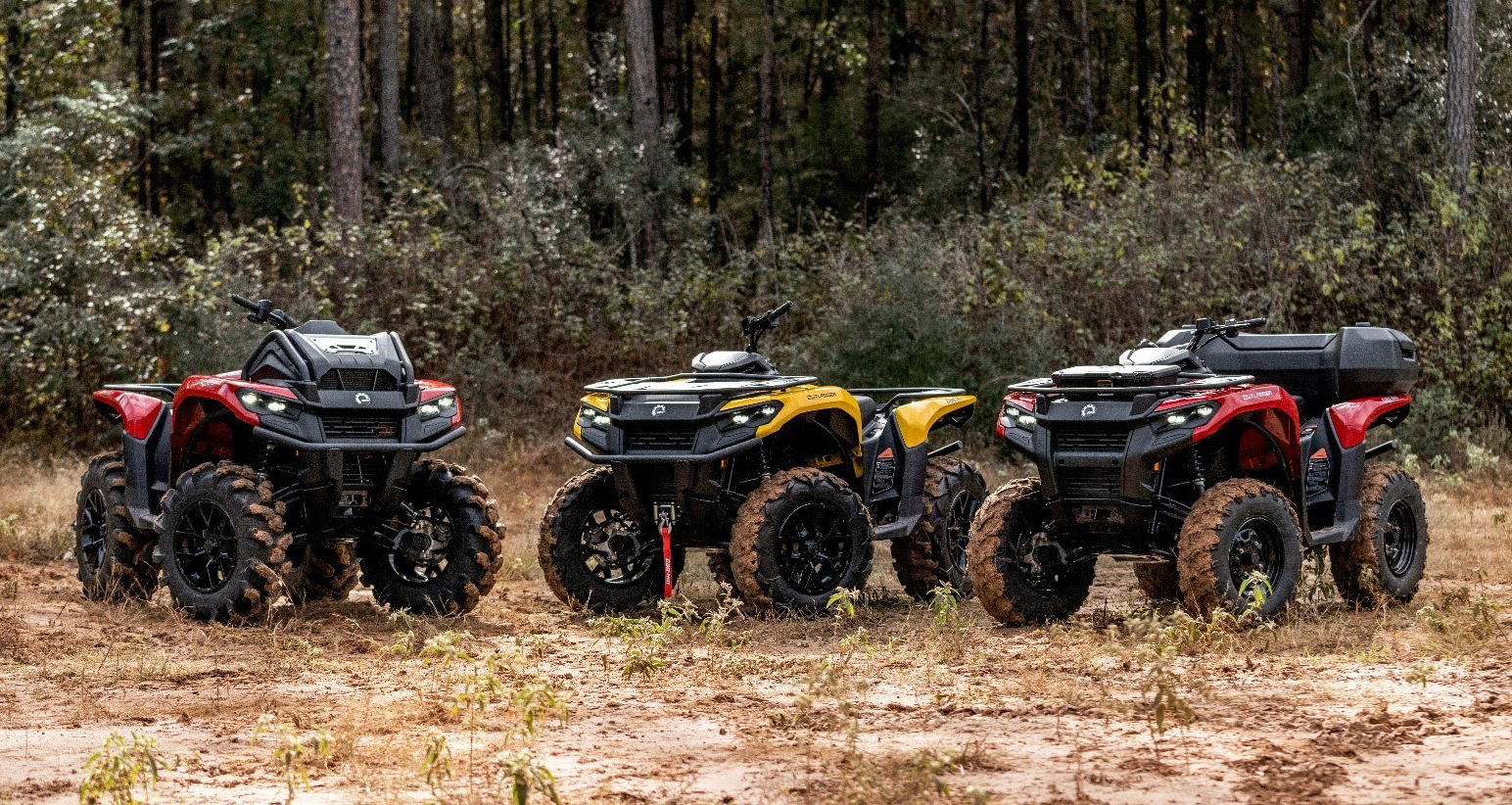 NEWS
Ski-Doo reveals 2024 snowmobile lineup
Editor of SnowGoer and our coworker, John Prusak, provided a review of the 2024 Ski-Doo snowmobile lineup yesterday, after BRP ...
NEWS
Kawasaki announces sales force expansion
Kawasaki Motors Corp., U.S.A. has announced it will expand its District Manager sales force with openings across the country. Kawasaki ...
NEWS
Indian Motorcycle introduces 2023 American Flat Track teams
Indian Motorcycle Racing has announced its 2023 American Flat Track Factory teams that will defend its 2022 triple crown. Last ...
NEWS
Landmaster hires engineering and business development directors
Landmaster, a USA-made UTV Company, has announced the addition of Ryan Fry as director of engineering and product development, and ...
NEWS
Z1R releases new apparel
Z1R has unveiled its all-new women's Matchlock jacket and Warrant helmet. The sleek jacket features zipper gussets at the waist ...
BLOG SPOTLIGHT
Dealership credit card fees explained
Powersports Business contributor Mark J. Sheffield, a former dealer principal who now steers dealership owners in the right direction as ...
PREVIOUS TOP DAILY STORIES
AIMExpo News: MIC Board panel discussion
AIMExpo News: MV Agusta uncovers new Super Veloce 1000
The 2022 Market Data Book
The Magazine Digital Edition Archive
FOLLOW POWERSPORTS BUSINESS
This email was sent to you on behalf of
Powersports Business

For more news and information visit powersportsbusiness.com and the Subscription Center
Copyright © 2023 EPG Brand Acceleration
10405 6th Avenue North | Suite 210 | Minneapolis, MN 55441