Powersports Business - May 2, 2023
Harley-Davidson reports North America down 17 percent in Q1
Harley-Davidson reported a first-quarter revenue increase of 20% overall, but was down in North America.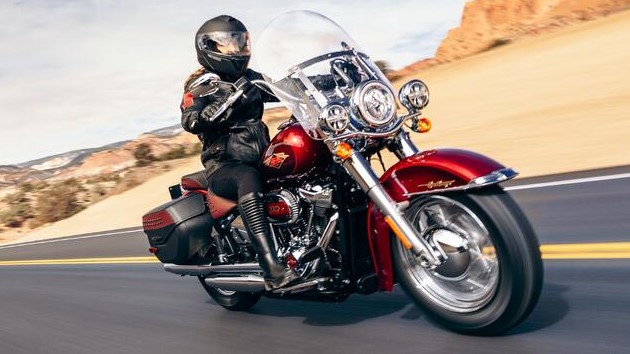 NEWS
NHTSA shares"grim" motorcyclist fatality report
NHTSA reported that motorcyclist fatalities were up 7.7 percent from the year before. It's the highest number of fatalities since 1975.
NEWS
Former Kawasaki executive who pioneered the U.S. market and Z1 passes
Mr. Hamawaki established the Kawasaki brand in the U.S., brought production to America, and helped shape models for the U.S. market including the iconic Kawasaki H2 and Z1.
NEWS
Yamaha signs Rossi as brand ambassador
Valentino Rossi fans get to cheer another milestone for their hero as he will be officially representing Yamaha.
NEWS
Hunter Lawrence clinches 2023 AMA 250SX East Region championship
Of the nine East Region events held so far this season, Lawrence has won seven, and he finished third at the other two.
NEWS
Can-Am invites women to "Just Ride" on IFRD
Can-Am will join more than 75 communities around the world as part of the 17th annual International Female Ride Day (IFRD) on May 6.
BLOG SPOTLIGHT
Dealership credit card fees explained
In building a system that involves a multitude of parties and layers within the system, it's easy to find areas where costs and fees can be added in, ones that are easy to overlook.
PREVIOUS TOP DAILY STORIES
Harley-Davidson reveals 2023 CVO models
Best-In-Class – Customer Satisfaction: Pioneer Motorsport
The 2022 Market Data Book
The Magazine Digital Edition Archive
FOLLOW POWERSPORTS BUSINESS
This email was sent to you on behalf of
Powersports Business

For more news and information visit powersportsbusiness.com and the Subscription Center
Copyright © 2023 EPG Brand Acceleration
10405 6th Avenue North | Suite 210 | Minneapolis, MN 55441