Powersports Business - November 17, 2022
Auto group buys iconic Harley-Davidson dealership
DCG Acquisitions and the Rossmeyer family have announced the sale of Bruce Rossmeyer's Daytona Harley-Davidson and Destination Daytona to Teddy ...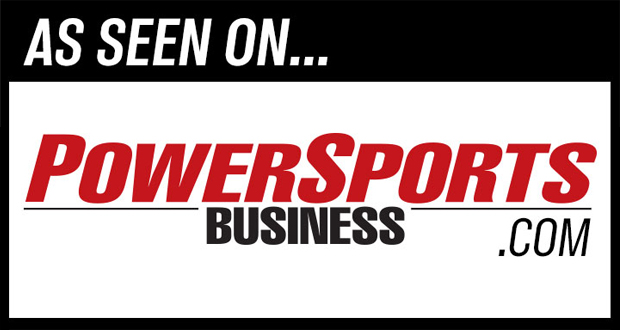 NEWS
Dealers network during the Accelerate Conference
After three incredible days full of networking, learning and enjoying some Florida weather, the 2022 Powersports Business Accelerate Conference has ...
NEWS
Polaris donates $110,000 to nonprofit riding clubs
Polaris has donated $110,000 to off-road, UTV, ATV and snowmobile organizations across the U.S. through its T.R.A.I.L.S. Grant Program. Awarded ...
NEWS
Parts Unlimited appoints northwest region sales rep
Parts Unlimited has announced Deram Tucker as the newest sales rep for the Northwest region, covering Northern California and Southern ...
NEWS
Drag Specialties hires new central region sales rep
Drag Specialties has welcomed Kristalyn Manka to the sales team roster, covering the southern Michigan and northern Indiana area. Manka ...
NEWS
Dunlop expands Q5 tire lineup
Dunlop has revealed the Sportmax Q5S set, the successor to the highly popular Sportmax Q3+. The Dunlop Sportmax Q5S sets ...
BLOG SPOTLIGHT
Dealership credit card fees explained
Powersports Business contributor Mark J. Sheffield, a former dealer principal who now steers dealership owners in the right direction as ...
PREVIOUS TOP DAILY STORIES
West Virginia dealership acquired after 48 years of same ownership
Kawasaki announces carbon neutrality focus
The 2021 Market Data Book
The Magazine Digital Edition Archive
FOLLOW POWERSPORTS BUSINESS
This email was sent to you on behalf of
Powersports Business

For more news and information visit powersportsbusiness.com and the Subscription Center
Copyright © 2022 EPG Brand Acceleration
10405 6th Avenue North | Suite 210 | Minneapolis, MN 55441