Powersports Business - July 27, 2022
Harley-Davidson expected Q2 earnings ahead of Thursday results
Powersports Business has been provided a research note by BMO Capital Markets analyst Gerrick Johnson, analyzing Harley-Davidson's Q2 earnings before ...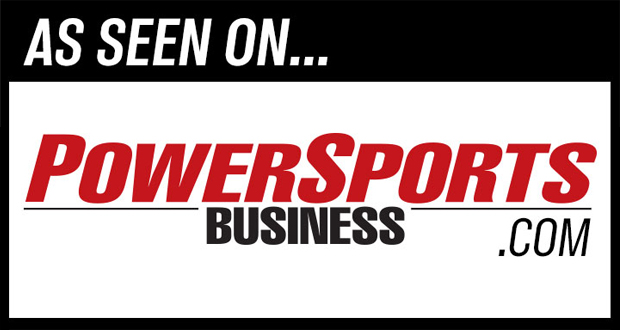 NEWS
NPA recognizes National Powersports Month
NPA shares its enthusiasm for the powersports industry with this designated commemorative month. Since July is officially National Powersports Month, ...
NEWS
KTM Bike Industries announces partnership with Messingschlager
KTM Bike Industries has announced exclusive distribution rights for the American market to Messingschlager USA. Messingschlager recently purchased Cycle Force ...
NEWS
Hero MotoCorp adds partner for supply chain transformation
Hero MotoCorp Ltd., the world's largest manufacturer of motorcycles and scooters, has partnered with Accenture to scale up and enhance ...
NEWS
Performance Brokerage Services aids dealership sale after 31 years of ownership
Performance Brokerage Services has announced the sale of The Great Outdoors Marine and Beech Fork Lake Marina in Lavalette, West ...
NEWS
Eliminate credit card fees? New company says 'yes'
Powersports Business content director Dave McMahon recently spoke with former dealership owner Trent Hall, who has launched a new business ...
BLOG SPOTLIGHT
Without factory support, can anyone fix our service departments?
Powersports Business contributor Mark J. Sheffield, a former dealer principal who now steers dealership owners in the right direction as ...
PREVIOUS TOP DAILY STORIES
Q2 Polaris worldwide sales up 8 percent
New raceway lap record set aboard Pirelli Diablo Superbike slicks
The 2021 Market Data Book
The Magazine Digital Edition Archive
FOLLOW POWERSPORTS BUSINESS
This email was sent to you on behalf of
Powersports Business

For more news and information visit powersportsbusiness.com and the Subscription Center
Copyright © 2022 EPG Brand Acceleration
10405 6th Avenue North | Suite 210 | Minneapolis, MN 55441