Powersports Business - August 9, 2022
American Road Group acquires four Harley-Davidson dealerships
American Road Group (ARG) has purchased all four Ohio Motorcycle Group (OMG) dealerships, including Rock-n-Roll City Harley-Davidson (Cleveland), Adventure Harley-Davidson ...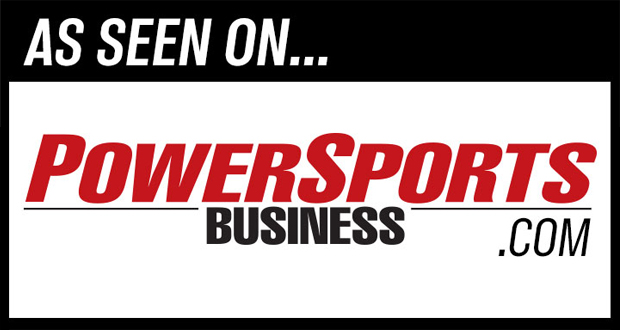 NEWS
National Powersport Auctions makes promotion
National Powersport Auctions (NPA) has promoted Dustin (Dusty) Krepp as the new Eastern regional sales manager. In his new role, ...
NEWS
Sea-Doo launches 2023 lineup at Club BRP
With dealers from across the world in attendance, BRP revealed its 2023 Sea-Doo lineup on Sunday night in Salt Lake ...
NEWS
Dealership group adds director of PA&A – Product Development
Brian Shirley announced on LinkedIn that he is starting a new position as director of Parts Accessories and Apparel – ...
NEWS
SEMA recognizes Booneville Salt Flats restoration efforts
The racing community has repaired the Salduro Loop dike to help restore the Booneville Salt Flats in Tooele, Utah. The ...
NEWS
New Apex factory custom paint released by Harley-Davidson
The new Apex factory custom paint option for select Harley-Davidson Grand American Touring models have been revealed and will debut ...
BLOG SPOTLIGHT
Without factory support, can anyone fix our service departments?
Powersports Business contributor Mark J. Sheffield, a former dealer principal who now steers dealership owners in the right direction as ...
PREVIOUS TOP DAILY STORIES
Seat time on Volcon's electric UTV, motorcycle? We're in!
Dealership mourns loss of parts manager
The 2021 Market Data Book
The Magazine Digital Edition Archive
FOLLOW POWERSPORTS BUSINESS
This email was sent to you on behalf of
Powersports Business

For more news and information visit powersportsbusiness.com and the Subscription Center
Copyright © 2022 EPG Brand Acceleration
10405 6th Avenue North | Suite 210 | Minneapolis, MN 55441