Powersports Business - March 21, 2023
Polaris files lawsuit against Timbersled founder for Intellectual Property violation
Our sister publication Snow Goer alerted us to a story about the founder of Timbersled snowbike conversion kits being sued ...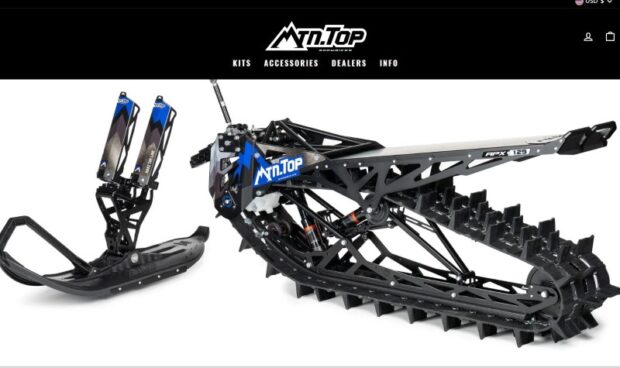 NEWS
Ducati reports record revenue figures for 2022
Ducati has released its record figures in sales, revenue and operating profit for 2022. The successful year adds to the ...
NEWS
Dealer group expands to Southern California
Performance Brokerage Services has announced Pacific Motorcycle Group's acquisition of Los Angeles Harley-Davidson. Rodin Younessi, president of Los Angeles Harley-Davidson, ...
NEWS
Flyer Electric Bikes expands distribution network
As Flyer Electric Bikes expands its distribution, the company has announced it will offer a free e-bike to new in-store ...
NEWS
Pirelli pumps up tire sales with consumer rebate program
Pirelli Tire North America has announced a consumer rebate program for motorcycle enthusiasts who purchase Pirelli tires through their local ...
NEWS
'Southern Breeze' motorcycle shop opens in Georgia
Dawsonville, Georgia has been a hotspot of development lately, according to Andy Lowery, owner of Southern Breeze motorcycle shop. As ...
BLOG SPOTLIGHT
Dealership credit card fees explained
Powersports Business contributor Mark J. Sheffield, a former dealer principal who now steers dealership owners in the right direction as ...
PREVIOUS TOP DAILY STORIES
Polaris releases first purpose-built, race-ready UTV
Landmaster unveils electric AMP UTV lineup
The 2022 Market Data Book
The Magazine Digital Edition Archive
FOLLOW POWERSPORTS BUSINESS
This email was sent to you on behalf of
Powersports Business

For more news and information visit powersportsbusiness.com and the Subscription Center
Copyright © 2023 EPG Brand Acceleration
10405 6th Avenue North | Suite 210 | Minneapolis, MN 55441