Powersports Business - December 22, 2022
Two dealership locations sold via Performance Brokerage Services
Performance Brokerage Services has announced the sale of Cycle Specialties in Cincinnati and Fairfield, Ohio from Jeff Zang and Dave ...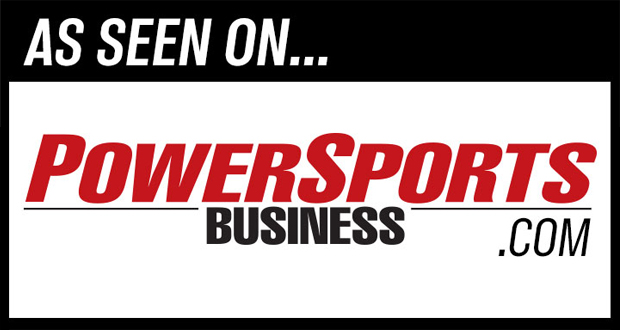 NEWS
Phillips introduces bill to promote off-road vehicle electrification
Rep. Dean Phillips (MN-03) has announced the introduction of a bipartisan bill aimed to promote the electrification of off-road vehicles. ...
NEWS
Yamaha honors champions at 10th annual induction ceremony
Yamaha Motor Corporation, USA, honored nine Yamaha bLU cRU champions at the 2022 Yamaha Wall of Champions induction ceremony. The ...
NEWS
Pirelli to continue road race rider program
Pirelli has announced the return of its #PirelliNation road race rider program for the 2023 racing season. Pirelli remains dedicated ...
NEWS
Elway Powersports acquires Wyoming dealership
Elway Powersports has acquired TNT Motorsports in Laramie, Wyoming, marking its fifth dealership purchase in under two years. The dealership ...
NEWS
Dealer group sponsors Josh Bilicki for 2023 NASCAR Cup Series
Zeigler Auto Group has announced its partnership with Josh Bilicki and Live Fast Motorsports for the 2023 NASCAR Cup Series ...
BLOG SPOTLIGHT
Dealership credit card fees explained
Powersports Business contributor Mark J. Sheffield, a former dealer principal who now steers dealership owners in the right direction as ...
PREVIOUS TOP DAILY STORIES
European ATV/UTV manufacturer launches in U.S.
Ducati releases V4 limited editions to celebrate double victory
The 2022 Market Data Book
The Magazine Digital Edition Archive
FOLLOW POWERSPORTS BUSINESS
This email was sent to you on behalf of
Powersports Business

For more news and information visit powersportsbusiness.com and the Subscription Center
Copyright © 2022 EPG Brand Acceleration
10405 6th Avenue North | Suite 210 | Minneapolis, MN 55441