Powersports Business - January 19, 2023
See you in Louisville!
Powersports Business magazine will be attending the Parts Unlimited NVP Product Expo this weekend in Louisville, Kentucky. While aftermarket vendors ...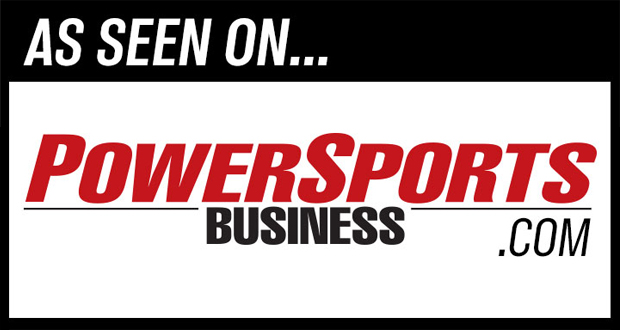 NEWS
Funding opportunity for trail projects
The U.S. Department of Transportation has published a funding opportunity notice through the RAISE Discretionary Grant Program. RAISE, Rebuilding American ...
NEWS
ExxonMobil, Red Bull KTM Factory Racing announce partnership
ExxonMobil has announced a multi-year collaboration with Red Bull KTM Factory Racing as the team's long-term lubricant and fuel partner. ...
NEWS
Mattracks CEO discusses workforce and company innovation
Mattracks was recently visited by U.S. Senator Amy Klobuchar to discuss the progress and current challenges facing industry leaders in ...
NEWS
U.S. House passes resolution addressing motorcyclist profiling
Before the 117th U.S. Congress ended its session in December 2022, it passed a bipartisan resolution, H. Res. 366, highlighting ...
NEWS
Parts Canada partners with helmet brand
Parts Canada has partnered with 6D Helmets and will now be the exclusive distributor through the Canadian Dealer Network. 6D ...
BLOG SPOTLIGHT
Dealership credit card fees explained
Powersports Business contributor Mark J. Sheffield, a former dealer principal who now steers dealership owners in the right direction as ...
PREVIOUS TOP DAILY STORIES
Atturo Tires joins UTV market with bold protection plan
Arrowhead to open warehouse in Tennessee
The 2022 Market Data Book
The Magazine Digital Edition Archive
FOLLOW POWERSPORTS BUSINESS
This email was sent to you on behalf of
Powersports Business

For more news and information visit powersportsbusiness.com and the Subscription Center
Copyright © 2023 EPG Brand Acceleration
10405 6th Avenue North | Suite 210 | Minneapolis, MN 55441