Powersports Business - November 30, 2022
Utility ATVs sell at a high rate for dealers in the South: Lightspeed
The latest exclusive data for Powersports Business readers from Lightspeed shows that dealers in the South continue to capitalize on ...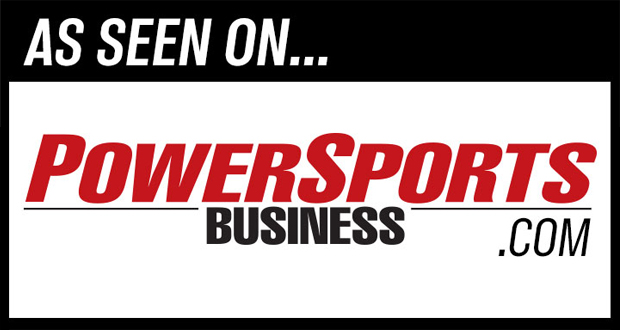 NEWS
BRP reports record fiscal Q3 results
BRP has reported its financial results for the three- and nine-month periods ended October 31, 2022. All financial information is ...
NEWS
Kawasaki to join AIMExpo and grow dealer network
Kawasaki will return to AIMExpo, Feb. 15-17, 2023, in Las Vegas with its Dealer Development and Training team. The company ...
NEWS
Ski-Doo advocates responsible snowmobile riding
Ski-Doo is promoting responsible riding and increasing its efforts to encourage riders to rethink their approach to safety, environment and ...
NEWS
Roland Sands Design and Kriega release collaborated collection
Roland Sands Design (RSD) and Kriega have announced the launch of the ROAM Collection, a collaboration between the two companies. ...
NEWS
Yamaha bLU cRU riders compete at Thor Mini O's Winter Olympics
Monster Energy Yamaha Star Racing's rider Haiden Deegan lead the team with five victories at the 51st annual Thor Mini ...
BLOG SPOTLIGHT
Dealership credit card fees explained
Powersports Business contributor Mark J. Sheffield, a former dealer principal who now steers dealership owners in the right direction as ...
PREVIOUS TOP DAILY STORIES
Piaggio, Foton Motor Group sign joint development agreement
S&S Cycle appoints VP of sales and business development
The 2022 Market Data Book
The Magazine Digital Edition Archive
FOLLOW POWERSPORTS BUSINESS
This email was sent to you on behalf of
Powersports Business

For more news and information visit powersportsbusiness.com and the Subscription Center
Copyright © 2022 EPG Brand Acceleration
10405 6th Avenue North | Suite 210 | Minneapolis, MN 55441