Powersports Business - July 26, 2022
Q2 Polaris worldwide sales up 8 percent
Polaris Inc. today released second quarter 2022 results, which ended June 30, 2022. The Company reported worldwide sales of $2,063 ...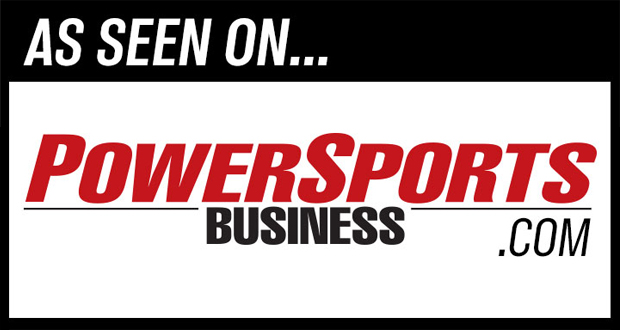 NEWS
KTM reveals 2023 50 SX Factory Edition
KTM North America, Inc. has unveiled the new look for the 2023 KTM 50 SX FACTORY EDITION. Built for young ...
NEWS
Aprilia Tuareg 660 ride available for all motorcyclists
The Aprilia Tuareg 660 is now available to motorcyclists who wish to test its qualities over a six-day ride. The ...
NEWS
New raceway lap record set aboard Pirelli Diablo Superbike slicks
Pirelli Tire North America attained its second absolute motorcycle track record of the 2022 racing season at Roebling Road Raceway ...
NEWS
Round 8: Lucas Oil Pro Motocross Championship highlights
The 50th Anniversary of the Lucas Oil Pro Motocross Championship, sanctioned by AMA Pro Racing, saw a notably competitive afternoon of ...
NEWS
Side-by-side accessory brand enters snowmobile market
Powersports Business has learned that Pro Armor, the ATV and side-by-side accessory brand owned by Polaris, is expanding into the ...
BLOG SPOTLIGHT
Without factory support, can anyone fix our service departments?
Powersports Business contributor Mark J. Sheffield, a former dealer principal who now steers dealership owners in the right direction as ...
PREVIOUS TOP DAILY STORIES
Dealership Performance 360 CRM joins Accelerate Conference as sponsor
12 season Red Bull KTM racer, Marvin Musquin, receives contract extension
The 2021 Market Data Book
The Magazine Digital Edition Archive
FOLLOW POWERSPORTS BUSINESS
This email was sent to you on behalf of
Powersports Business

For more news and information visit powersportsbusiness.com and the Subscription Center
Copyright © 2022 EPG Brand Acceleration
10405 6th Avenue North | Suite 210 | Minneapolis, MN 55441