Powersports Business - January 17, 2023
Harley-Davidson Museum displays new exhibits, celebrates 120 years
The Harley-Davidson Museum has opened new exhibits and attractions on its campus as it celebrates being a top tourist destination ...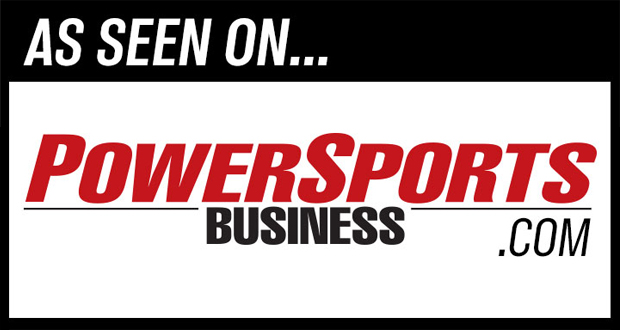 NEWS
NPA prepares for Lakeland Grand Opening and auction
National Powersport Auctions (NPA) is starting the new year with its Lakeland Grand Opening event and auction. NPA will celebrate ...
NEWS
Skyler Howes places third at Dakar Rally
Husqvarna Factory Racing's Skyler Howes earned a third-place overall finish at the 2023 Dakar Rally. It was the American racer's ...
NEWS
Honda announces side-by-side recall
Honda has announced the recall of 2019-2021 Honda Talon 1000 ROVs. The vehicle's intake funnel band screw can loosen and ...
NEWS
Drag Specialties reveals January products
Drag Specialties has announced its 2023 January products. The new products include a Battery Cable Kit, Switch Housing Kit, Predator ...
NEWS
Mobile game includes Polaris side-by-sides, sweepstakes available now
Mobile game Pubg Mobile has announced its partnership with Polaris Inc., to introduce two new in-game off-road vehicles to its ...
BLOG SPOTLIGHT
Dealership credit card fees explained
Powersports Business contributor Mark J. Sheffield, a former dealer principal who now steers dealership owners in the right direction as ...
PREVIOUS TOP DAILY STORIES
Tucker Powersports announces VP of sales
Ducati reports 2022 as record year
The 2022 Market Data Book
The Magazine Digital Edition Archive
FOLLOW POWERSPORTS BUSINESS
This email was sent to you on behalf of
Powersports Business

For more news and information visit powersportsbusiness.com and the Subscription Center
Copyright © 2023 EPG Brand Acceleration
10405 6th Avenue North | Suite 210 | Minneapolis, MN 55441