Powersports Business - February 8, 2023
Speed RMG wins $47MM verdict against Arctic Cat
Speed RMG Partners, a marketing, design and engineering firm based in North Carolina, won a $47 million verdict in its ...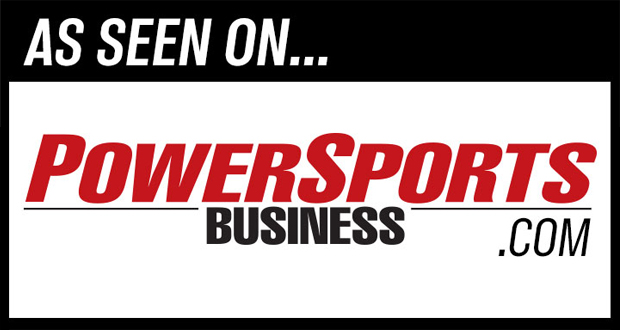 NEWS
Dealers face website compliance issue
The NPDA has announced that dealers have received demand letters and threats of lawsuits claiming their websites are not compliant ...
NEWS
Yamaha U.S. Marine Business Unit appoints vice president
Yamaha U.S. Marine Business Unit has named Mark Tracy as vice president. In his new position, Tracy will continue to ...
NEWS
HardDrive partners with V-Twin performance brands
HardDrive is celebrating its 10th anniversary this year and will focus on expanding its portfolio and providing more products for ...
NEWS
Kawasaki announces retirement of SVP
Kawasaki's Bill Jenkins, senior vice president of Sales & Operations, has announced his intentions to retire on March 31, 2023 ...
NEWS
Aprilia reveals 2023 "Aprilia Racers Days" track program dates
Aprilia USA has announced the 2023 Aprilia Racers Days track-day program schedule. The immersive program allows customers to experience not ...
BLOG SPOTLIGHT
Dealership credit card fees explained
Powersports Business contributor Mark J. Sheffield, a former dealer principal who now steers dealership owners in the right direction as ...
PREVIOUS TOP DAILY STORIES
VP Racing Fuels launches rebrand
The 2022 Market Data Book
The Magazine Digital Edition Archive
FOLLOW POWERSPORTS BUSINESS
This email was sent to you on behalf of
Powersports Business

For more news and information visit powersportsbusiness.com and the Subscription Center
Copyright © 2023 EPG Brand Acceleration
10405 6th Avenue North | Suite 210 | Minneapolis, MN 55441