Powersports Business - November 29, 2022
Piaggio, Foton Motor Group sign joint development agreement
Roberto Colaninno, chairman and CEO of Piaggio & C. S.p.A., and Wang Shuhai, vice general manager of Foton Motor Group, ...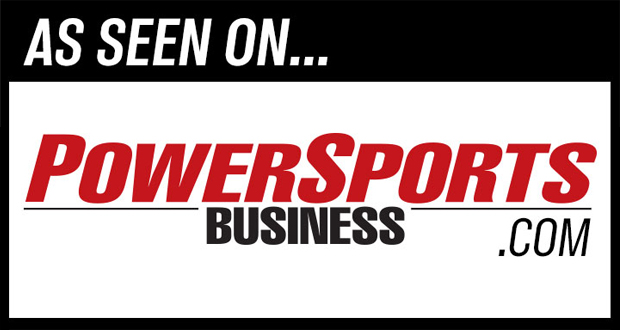 NEWS
S&S Cycle appoints VP of sales and business development
S&S Cycle has announced that Eric Bondy has joined the leadership team as vice president of sales and business development. ...
NEWS
FIM North America members appointed, elected
FIM North America, the continental union of the Fédération Internationale de Motocyclisme that represents North America, elected a new slate ...
NEWS
Yamaha Marine to utilize plant-derived materials for PWC
Yamaha Marine U.S. Business Unit has announced that it will soon use plant-derived cellulose nanofiber (CNF) reinforced resin in the ...
NEWS
DEI Powersports releases vibration damping material
DEI Powersports has released its Boom Mat Vibration Damping Material designed to reduce vibration. The material can be used inside ...
NEWS
KLIM reveals all-new snow goggles
KLIM has added two additions to its goggle line that showcase significant FOV and premium features including quick-change lenses, new ...
BLOG SPOTLIGHT
Dealership credit card fees explained
Powersports Business contributor Mark J. Sheffield, a former dealer principal who now steers dealership owners in the right direction as ...
PREVIOUS TOP DAILY STORIES
Iconic dealership group sold via Performance Brokerage Services
NPA Florida relocates to new Lakeland facility
The 2022 Market Data Book
The Magazine Digital Edition Archive
FOLLOW POWERSPORTS BUSINESS
This email was sent to you on behalf of
Powersports Business

For more news and information visit powersportsbusiness.com and the Subscription Center
Copyright © 2022 EPG Brand Acceleration
10405 6th Avenue North | Suite 210 | Minneapolis, MN 55441