Powersports Business - November 7, 2022
Top 10 stories for October 2022 on PowersportsBusiness.com revealed
What's the latest in the powersports industry? We have you covered with the top 10 most read articles in October 2022 on PowersportsBusiness.com, according to the latest Google Analytics report.
November is here which means that the Powersports Business Accelerate Conference is only two weeks out! We have our plane tickets booked, do you? We're looking at a great turnout this year, not to mention an exciting speaker lineup. More than 120 dealerships will be represented at the second annual conference- we hope to see you there!
Volcon has recently announced that it will deliver UTVs to the U.S. Army by mid-2023. Two Stags, the company's first fully electric side-by-side, are to be delivered to two U.S. army locations. Speaking of electric, BRP has recently undergone the construction of its first electric motorcycle manufacturing plant. The plant will be located in Querétaro, Mexico, where the company's first two electric motorcycle models will be manufactured.
Take a look at dealership's September business performance reports to gain some industry insight. Dealership owners were asked, "How would you characterize your dealership's September business performance relative to plan." Harley-Davidson also shared some stats this month, reporting a 5% retail sales drop for Q3. Check out the full report to learn about the company's revenue and operating income growth.
Dealers count on Powersports Business to provide the most comprehensive coverage in the industry. Join more than 10,000 of your industry peers by subscribing to the complimentary Powersports Business E-newsletter, distributed three times per week and opened at an average rate of more than 40%. Click here to subscribe. Make sure we're on your company's press release distribution list by adding PSB content director Dave McMahon at dmcmahon@powersportsbusiness.com.
Aftermarket company ends distribution agreement with Tucker
Those aftermarket windshields, fairings and hardware that your dealership has been ordering from Tucker will now need to come from ...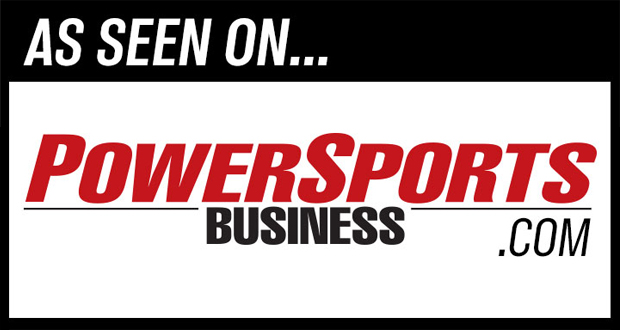 The 2021 Market Data Book
The Magazine Digital Edition Archive
FOLLOW POWERSPORTS BUSINESS
This email was sent to you on behalf of
Powersports Business

For more news and information visit powersportsbusiness.com and the Subscription Center
Copyright © 2022 EPG Brand Acceleration
10405 6th Avenue North | Suite 210 | Minneapolis, MN 55441