Powersports Business - August 31, 2022
Polaris issues stop ride/stop sale for 230K units
Polaris has determined that with degraded fuel and especially after extended storage, Model Year 2021-2023 MATRYX, 2015-2022 AXYS and select ...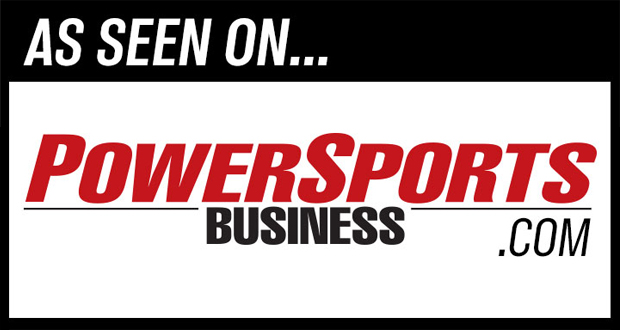 NEWS
Roland Sands Design and Bell unveil lightweight carbon helmet
Roland Sands Design and Bell have released the all-new RSD Bullitt Carbon Mulholland helmet. Vintage-racing-inspired graphic are displayed on the ...
NEWS
Harley-Davidson dealership gets acquired
Andre Lecompte, owner of Temecula Harley-Davidson and BMW in California and closing in on the three decades in the industry, ...
NEWS
DEI releases Can-Am Commander heat shield kit
DEI has revealed its new heat shield kit, designed for the Can-Am Commander 800R. The kit has been designed to ...
NEWS
Dealership expands to third location in former H-D facility
Ball Equipment, the lawn and powersports superstore with locations in Sandusky and Richmond, Michigan, has opened a third facility in ...
NEWS
July Same Store Sales results revealed
Take a look at the September digital edition of Powersports Business to view the latest Same Store Sales data for ...
BLOG SPOTLIGHT
Without factory support, can anyone fix our service departments?
Powersports Business contributor Mark J. Sheffield, a former dealer principal who now steers dealership owners in the right direction as ...
PREVIOUS TOP DAILY STORIES
Dealership gets acquired by auto dealership owner, GM
Volcon turning to contract manufacturer for Stag, other vehicles
The 2021 Market Data Book
The Magazine Digital Edition Archive
FOLLOW POWERSPORTS BUSINESS
This email was sent to you on behalf of
Powersports Business

For more news and information visit powersportsbusiness.com and the Subscription Center
Copyright © 2022 EPG Brand Acceleration
10405 6th Avenue North | Suite 210 | Minneapolis, MN 55441