Powersports Business - September 7, 2022
Cyberattack halts BRP production, analyst adjusts estimates
In a research note titled "Cyberattack Halts Production; Adjusting Estimates," BMO Capital Markets analyst Gerrick Johnson provides an update on ...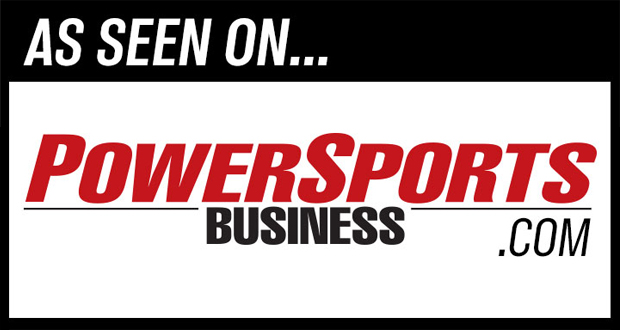 NEWS
Z1R releases F.I. Fractal helmet
Z1R has introduced the F.I. Fractal helmet, an off-road helmet loaded with unique and valuable features to suite any rider. ...
NEWS
The California 300 gains sponsor offering electric bike demos
UBCO, an electric adventure vehicle designer, has been announced as a sponsor of the inaugural California 300, which will take ...
NEWS
Harley-Davidson dealership acquired after 25 years of same ownership
Performance Brokerage Services has announced the sale of Star City Motorsports in Lincoln, Nebraska from Robert Kay to John Elway ...
NEWS
Kawasaki Motors Finance turns to Solifi for floorplan tech upgrade
Solifi announced that Kawasaki Motors Finance Corporation (KMFC) – the captive finance arm of Kawasaki Motors Corp. U.S.A. – has ...
NEWS
Complete Powersports Business Accelerate Conference schedule
The Powersports Business Accelerate Conference will be held November 14-16 at the Caribe Royal Resort in Orlando. Check out the ...
BLOG SPOTLIGHT
Without factory support, can anyone fix our service departments?
Powersports Business contributor Mark J. Sheffield, a former dealer principal who now steers dealership owners in the right direction as ...
PREVIOUS TOP DAILY STORIES
Major off-road riding park announces closure
Dealerships report August business performance
The 2021 Market Data Book
The Magazine Digital Edition Archive
FOLLOW POWERSPORTS BUSINESS
This email was sent to you on behalf of
Powersports Business

For more news and information visit powersportsbusiness.com and the Subscription Center
Copyright © 2022 EPG Brand Acceleration
10405 6th Avenue North | Suite 210 | Minneapolis, MN 55441