Powersports Business - January 31, 2023
Polaris reveals 2022 Q4 earnings
Polaris has today released its fourth quarter and full year 2022 earnings results. Polaris shared this: "Polaris ended the year ...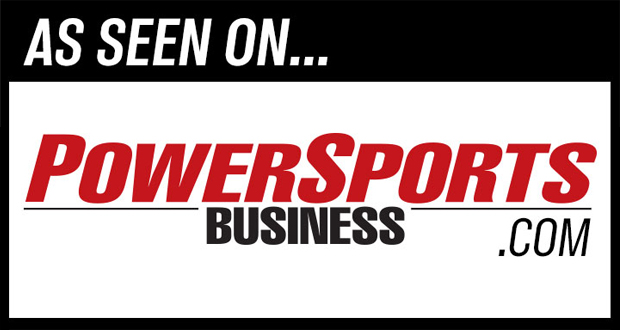 NEWS
AMA releases 2023 Permco Vintage Motorcycle Days dates
The 2023 Permco AMA Vintage Motorcycle Days will be held July 21-23 to celebrate vintage motorcycles and vintage motorcycle enthusiasts. ...
NEWS
SP Motorsports driver joins Can-Am team
SP Motorsports Professional Driver Sara Price has partnered with the Can-Am team and will kick off the off-road racing season ...
NEWS
Tucker prepares for AIMExpo tradeshow
Tucker Powersports' staff and exhibit planners are creating an experience on its "campus" that rivals events the company has done ...
NEWS
WPS distributes new high-mileage tire line
Western Power Sports has introduced a new line of Shinko tires that target motorcycle riders craving a high-mileage tire. Manufactured ...
NEWS
Z1R unveils all-new helmet design
Z1R has announced the return of the Hellfire design to its half-helmet. The graphic creates a new look to the ...
BLOG SPOTLIGHT
Dealership credit card fees explained
Powersports Business contributor Mark J. Sheffield, a former dealer principal who now steers dealership owners in the right direction as ...
PREVIOUS TOP DAILY STORIES
Arctic Cat launches Catalyst, we ride it
FXR Racing 2023 dealer meeting report
The 2022 Market Data Book
The Magazine Digital Edition Archive
FOLLOW POWERSPORTS BUSINESS
This email was sent to you on behalf of
Powersports Business

For more news and information visit powersportsbusiness.com and the Subscription Center
Copyright © 2023 EPG Brand Acceleration
10405 6th Avenue North | Suite 210 | Minneapolis, MN 55441